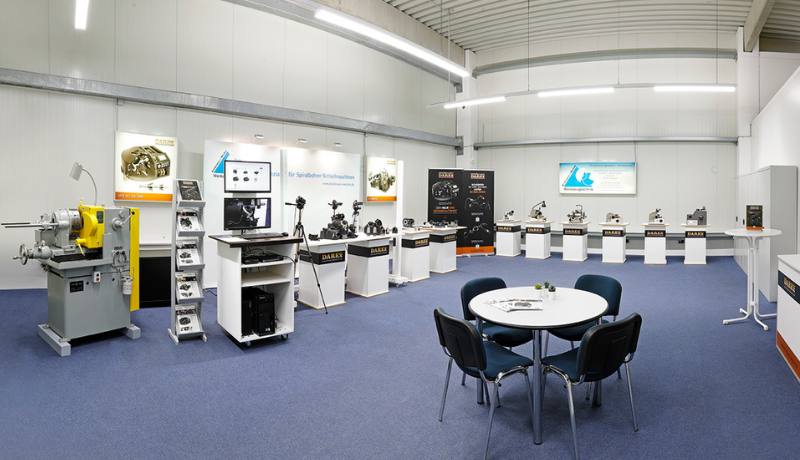 Now with an extensive array of training opportunities!
Starting immediately we are offering professional training for sales and for machine operators in our demonstration center. The contents of these training courses will be customized to meet your need. The courses will be offered in German, French or English, as needed.
Training takes place in our company headquarters near Paderborn. We will be glad to assist you if with any hotel reservations you might need.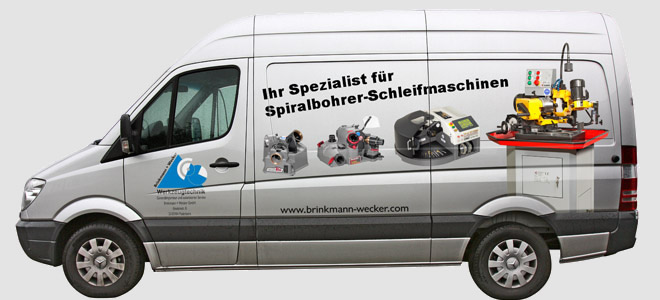 Promotion van
Expert profession consulting is of first importance at Brinkmann + Wecker. We take time for it and we will be glad to come to your place of business. We will demonstrate our entire product palette and work with you to find the right product for your grinding needs. You can test the grinder you select immediately in practice using your own tools. We will instruct you in product-specific details and help you to achieve optimal grinding results.
Get acquainted with the current Brinkmann + Wecker free of charge in our mobile promotion van. Take advantage of this unusual opportunity and make an appointment with us.
We will be glad to discuss scheduling individual appointments with you.
E-Mail: info@brinkmann-wecker.de
Fon: +49 (0) 5254 9200-0